We love to hear how we've helped.
From providing our expertise to sharing resources,
here is a glimpse into why we do what we do.
Jenni Giblin and her team at Funding HQ are experts in the art of fundraising. Not only do they know the funding landscape in Aotearoa intimately, they are also skilled at equipping organisations with the tools they need to achieve their fundraising objectives. I highly recommend Funding HQ to organisations that need to raise funds to help deliver improved wellbeing in our communities.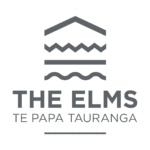 Andrew Gregg
The Elms | Tauranga
Working with Funding HQ has greatly helped to unlock the potential of some amazing community projects and organisations in Tauranga. Funding HQ provide a winning combination of tailored support, a wealth of experience and smart, easy to use tools that help fundraisers to demystify the world of philanthropy, development and fundraising.  As a core funder of a wide range of community organisations, Tauranga City Council was keen to encourage funded organisations to develop new revenue streams and broaden their thinking when it comes to fundraising. Funding HQ have been brilliant at helping to grow capacity and capability for the organisations that we have connected them with.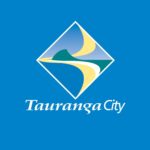 James Wilson
Tauraunga City Council
Hutt Multicultural Council (HMC) has been working with Funding HQ since early April of 2021 on the recommendation of Hutt City Council (HCC) so that we can investigate and prepare funding applications for the work the Council does in the community on an annual basis.
We have been gradually working through the series of modules as part of the programme and the interaction and support from Funding HQ consultants has been just great and we have a regular, as required catch up. The programme is well constructed and those undertaking the work are under no pressure to complete work other than that set by the organisation. In HMC's case we have an individual undertaking the work set in the Funding HQ programme, but on the majority of occasions both the President and Treasurer will also give input into the module so that we have covered as much as we can of the specific topic.
HMC is very grateful to HCC for the support they have extended to us with the programme.  We cannot recommend Funding HQ more highly for the programme they provide.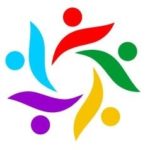 Robert de Cartier-McCarthy
MultiFest 2022 | Hutt Multicultural Council
We have thoroughly enjoyed working with the team from Funding HQ. As a community not for profit organisation we are on the perpetual treadmill of fundraising and have found working through the Funding HQ programme very constructive. We've worked as a team to strengthen what we knew and further develop a sound fundraising structure which is consistent and professional. The whole process has been a healthy exercise for our organisation team and board to go through together. We highly recommend Funding HQ, their mentoring, support and expertise is terrific!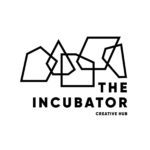 Simone Anderson
The Incubator Creative Hub | Tauranga
South Waikato District Council continues to seek opportunities to support our diverse communities wellbeing.  We want our communities to become more financially sustainable thus reducing their reliance on Council funding.  This innovative online fundraising platform is a game-changer in getting our organisations to share their story and why funders should invest in them.  Thank you to Jenni Giblin and her team on creating this tool.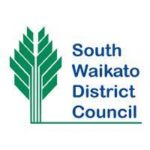 Marama Tahapehi
South Waikato District Council
Like many people, I was thrown in the deep end when it comes to funding. There was no training, just learn as you go. The picture of someone doggy paddling round and round in circles comes to mind. Our organisation jumped at the chance when we were offered to participate with Funding HQ. The biggest thing it has given us is the direction we needed. It reassured us that we were on the right path, while reviewing those critical questions – What is our case for funding? Who are we and what is our vision? How do we align with potential funders? We're looking forward to working on the sponsorship modules and getting some coaching to polish up our pitch to corporates and potential funders.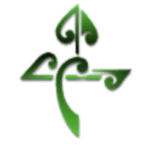 Aimee Matthews
Te Ora Hou
As someone totally new to having to raise funds I was totally daunted with no idea of where or how to begin. Lizzie and the team at Funding HQ have been wonderful in guiding me through a considered process of learning what is important and how to go about positioning your organisation so that others are prepared to invest in you.  I've found it a challenging journey so far as it has meant an honest assessment of what we could, and should, be doing better but with their supportive approach, Funding HQ are guiding me onwards and I'm sure my efforts and theirs will be rewarded with funds.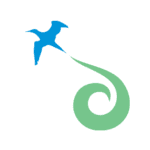 Debbie Monahan
Biodiversity Hawke's Bay
We are working with the Funding HQ team to get clear on our authentic 'why'. In taking the time to clarify our key messaging, we know this will help us identify what outcomes and activities we want funders to support us with and also align with the right partners.  The Funding HQ team has supported us to keep momentum (and morale) up around fundraising in amongst our competing demands. Check ins give us a renewed sense of enthusiasm and focus, helping to navigate fundraising fatigue and provided a useful sounding board for ideas. We look forward to working with the Funding HQ team to develop our corporate partnership programme.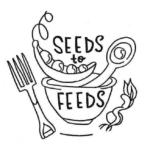 Justin Connor
Seeds to Feeds
Aktive recently engaged Jenni Giblin to undertake a webinar for our sector on how to successfully apply for Lotteries funding. This has been recognised as an ongoing issue in Tāmaki Makaurau, and as such, Jenni's ability to lift the veil on the process, and provide clear and precise detail around what information was being sought by the Lotteries Grant Board, was immensely valuable. Jenni has a thorough understanding of the process and what is required to achieve successful outcomes.  This is amply demonstrated by her incredible success in securing over $165 million of funding for projects across Aotearoa over the last 16 years.  The webinar was attended by over 50 people, and the feedback received has been wholly positive. The webinar has connected Aktive to a number of community organisations seeking project funding.
Jenni is an excellent presenter—she operates in a friendly and highly professional manner, while using accessible language and is a pleasure to work with. I am confident that this webinar, and the associated tool kit, is a game changer for sport and active recreation organisations in Tāmaki Makaurau. Through this work, we are moving towards finding new much-needed funding for facilities. Aktive is currently considering how we continue to work with Jenni on future projects and I look forward to these opportunities.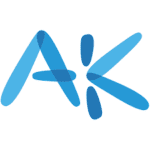 Simon Tattersfield
Aktive | Auckland
Funding HQ have been an absolute blessing as I settled into a new NGO role, with a big emphasis on fundraising.  Having regular catch ups with my mentor as well as access to the rich materials available to members through the Funding HQ website, has really helped me focus and grow in my confidence as well as the quality of the applications.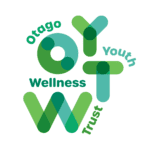 Claire Ramsay
Otago Youth Wellness Trust | Dunedin
I strongly recommend working with the Funding HQ team. I have greatly appreciated their expertise and guidance. Their assistance has given our team confidence as we tackle our fundraising goals.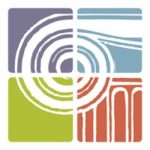 Chloe Searle
Waitaki District Council | Waitaki
Funding HQ has been a vital tool in helping us succeed in ensuring we are able to meet our funders expectations as well as maximise our capital to ensure our new organisation utilises all funds given. As Eve and I are both new to funding, the team at Funding HQ have been exemplary in helping us understand the key steps to take and have been fully supportive of all our endeavours along the way. The consistent check-in's and the use of the website have been monumental in ensuring that we surpass all expectations set on us.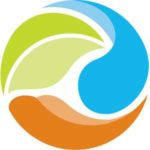 Jack Leslie
Primary ITO
We have been working with Jenni Giblin and her team at Funding HQ for several months and cannot recommend them highly enough. They are all professional in their approach, extremely knowledgeable about the fundraising climate here in New Zealand, and provide good advice and direction based on your particular needs. Their webinars are also worth watching, well-presented and filled with information each of us can apply to our own organisation and incorporate into our fundraising plans.
In recent months, we've been working closely with Funding HQ. We have regular one on one sessions with a member of their team and these are invaluable – we're required to work through a series of exercises as we build our compelling case for support and, in the process, to delve into the issues we face and the opportunities available to our not-for-profit.
We would not hesitate to recommend Funding HQ. The cost of a license with them is more than reasonable, considering the excellent return we're getting – they are helping us to invest in our future as an organisation and to achieve our goal of a diversified revenue programme and self-sustainability.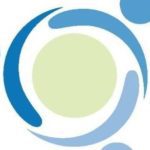 Sue Lewis-O'Halloran
Thames Business Association
Funding HQ is about more than just the ability to find funding.  It is about how to successfully create a sustainable funding stream and how to establish a funding model that works for you. The expertise you can tap into by way of mentoring is just as valuable. We have grown financially and professionally working with Funding HQ – more than just money.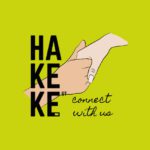 Jane Bilderbeck
Hakeke Street Community Centre | Whanganui
Would you like to be featured here?
Please complete the form, upload your logo and we will proudly add your testimonial to our website.
Thank you in advance from the team at Funding HQ.