New Zealand's most innovative online fundraising platform is here to help the not-for-profit sector to be financially sustainable so our communities can thrive.

Funding HQ provides cost-effective access to leading expertise and resources, particularly when the funding landscape is changing fast.
Community groups and not-for-profit organisations around New Zealand are already benefiting from using Funding HQ.
Councils are also purchasing memberships for their community groups as a way to improve fundraising capability.
Register now to find out how Funding HQ can help you.
A few of the amazing organisations Funding HQ works with


















Hear from the founder, Jenni Giblin on why she created Funding HQ
New Zealand's most comprehensive database of funds.
The team at Funding HQ have curated a database of funds in New Zealand that you can sort by Region, Sector, Date, Fund Amount and more.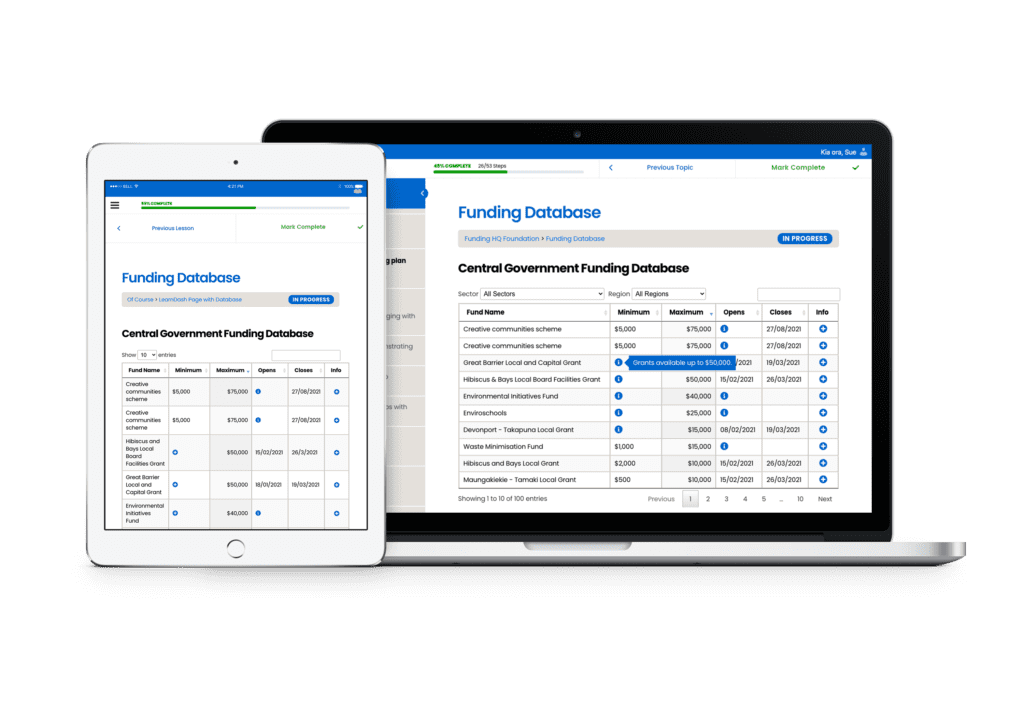 Are you responsible for raising funds for your organisation?
Enter your name and email address to receive up-to-date information on funding opportunities.
Recent articles about fundraising in New Zealand